Saturday Painting Palooza Vol.421
Hello again painting fans.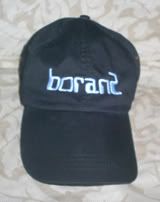 This week I will be with the painting of the Holbrook service station. The photo that I will be using is seen directly below. I will be using my usual acrylics on an 8x8 gallery-wrapped canvas.
When last seen, the painting appeared as it does in the photo directly below.
Since that time I have continued to work on the painting.
I got some limited painting time this past week as we returned from our yearly family vacation. (We were out west and fortunate to have been able to hike in the Grand Canyon.) I have sharpened the service station a bit. The footings now appear (with shadows) at the entrance and between the pillars. That area now has a more grounded appearance. Note that the band around the top of the building now appears in blue/green in the lit areas. This is the true color but may not show through in the original photo. Tot the right, the tree line has been straightened at ground level. It rose in the earlier version. Finally, the sign has been defined in shades of gray in preparation of things to come.
I'll have more to show you next week. See you then.
Earlier paintings in this series can be seen here.
Labels: Arizona