Saturday Painting Palooza Vol.422
Hello again painting fans.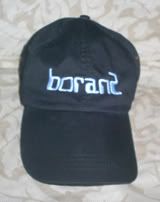 This week I will be with the painting of the Holbrook service station. The photo that I will be using is seen directly below. I will be using my usual acrylics on an 8x8 gallery-wrapped canvas.
When last seen, the painting appeared as it does in the photo directly below.
Since that time I have continued working on the painting.
Most notable amongst this week's changes is the clouds. They now have the shadowed and highlighted areas seen in the original photo. They make a huge difference to this scene and I'm pleased with the way they came out. Below, I've added highlights and shadows to the shrubs to the far rear. Out front, I've completed the sign. Shadows and highlights appear as they do elsewhere in the painting. With these changes, the painting is now complete.
The current and final state of the painting is seen directly below.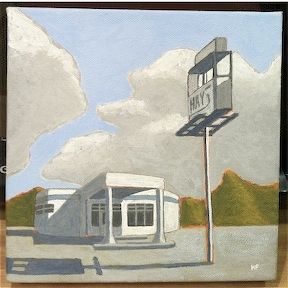 I'll have a new painting to show you next week. See you then.
Earlier paintings in this series can be seen here.
Labels: Arizona