Saturday Painting Palooza Vol. 400
Hello again painting fans.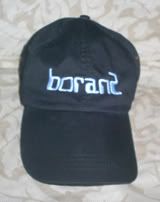 This week I will be continuing with the painting of the 1949 Packard. I'm using my usual acrylic paints on a large 20x20 inch gallery-wrapped canvas. The photo that I am using is seen directly below.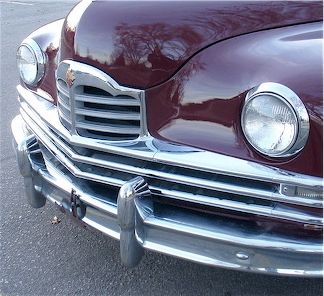 When last seen, the painting appeared as it does in the photo directly below.
Since that time, I have continued to work on the painting.
The changes for this week are many. I've finally addressed the righthand headlight. It is complete and done in grays and white. The surrounding chrome ring is handled in a fashion similar to the other chrome elements, white with blue shading. I've modified the lefthand light slightly to match its brother. Below, the upper surface of the bumper has had details added to the far side. On the bottom right side, I have added the bolt head seen as an oval. I've also added more blue to the shading of the car body. Seen in person, it appears more intense. Finally, I've gone over the gray of the pavement. And with these changes, the painting is done.
The current and final state of the painting is seen in the photo directly below.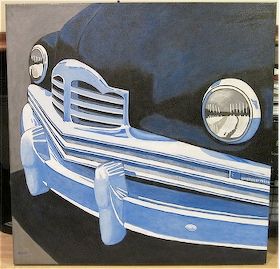 I'll have a new painting to show you next week. See you then.
Earlier paintings in this series can be seen here.
Labels: Packard