Saturday Painting Palooza Vol.390
Hello again painting fans.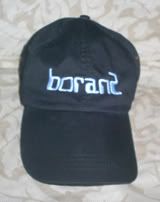 This week I will be starting an entirely new painting. The photo that I will be using is seen directly below.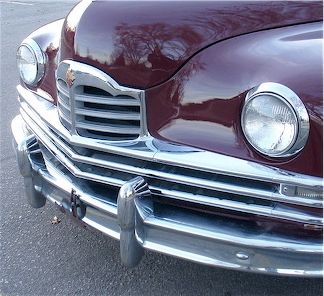 The photo depicts a section of a 1949 Packard, a subject that I have covered once previously. That painting from several years ago concentrated on the central grille. This painting will pull back a bit and encompass the entire front end. That earlier piece was done on a conventional 8x10 canvas. That proved to be a mistake as a there really was no suitable frame. A poorly matched oak frame likely kept it out of a juried art show into which it had been submitted. Frankly, even I recognized that it just looked terrible. I'm avoiding that mistake this time. This will be on a large (for me) 20x20 gallery-wrapped canvas. No frame needed. This canvas will stand on its own. I'm hoping that this will be accepted for one of the summer's juried art shows.
I had some trouble getting the preliminary lines on this large canvas. It was much larger than the canvases I usually use, typically an 8x8. Locating elements become a problem. Finally, I had the idea of adding a graph over the photo. I made a similar graph on the canvas. With these lines in place, I was able to accurately place the elements of the Packard. My efforts are seen below. Note the graph lines in pencil. Next week I will start filling things in.
The current state of the painting is seen in the photo directly below.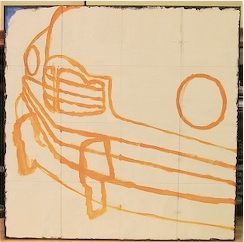 I'll have a new painting to show you next week. See you then.
Earlier paintings in this series can be seen here.
Labels: Packard