Saturday Painting Palooza Vol.386
Hello again painting fans.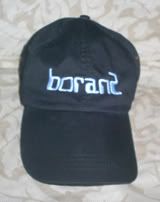 This week I will be continuing with the painting of the 2 Cape May, New Jersey houses. I am using my usual acrylic paints on an 8x8 inch gallery-wrapped canvas. The photo that I'm using appears directly below.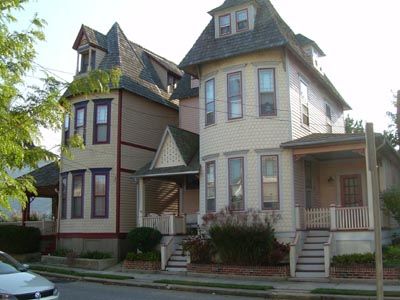 When last seen, the photo appeared as it does in the photo directly below.
Since that time, I have continued to work on the painting.
I've concentrated most of my efforts on the house to the left. I've painted the body color, a light brown, over the bright yellow. I haven't totally obliterated the yellow so it does show through a bit. I've also added the architectural details in the same brown as the roof. The roof itself has received another layer of paint. I've started the house to the right, which now has much of its body color in place. I hope to finish that portion for next week.
The current state of the painting is seen in the photo directly below.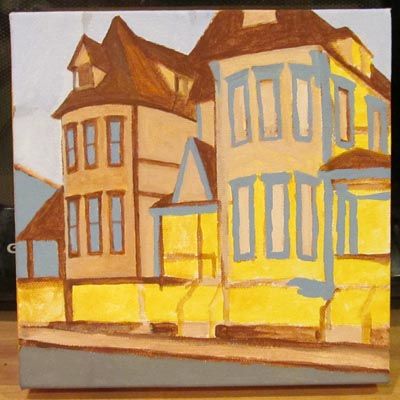 I'll have more progress to show you next week. See you then.
Earlier paintings in this series can be seen here.