Saturday Painting Palooza Vol.517
Hello again painting fans.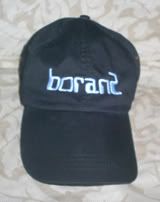 This week I will be starting a new project. The photo I am using is seen directly below. I will be using my usual acrylics on an 10 by 10 inch gallery-wrapped canvas.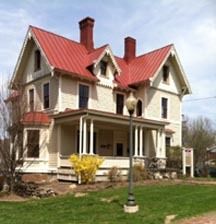 If you've been here for a while you might have seen this one before. It was my project last summer on a tiny 4x4 inch canvas. The intent at that time was to see if I could actually get this on such a small canvas. I did but nuance was not in great abundance. Now I'm going to revisit it and use colors of a rather primary nature. Adjustments will be made as needed.
I started with a pencil sketch using my now customary grid for placement purposes. This system has worked very well for me. Some blue paint went on the edges because I invariably leave small spots of white at the edges. Next week I will pattern and color for you.
The current state of the painting is seen directly below.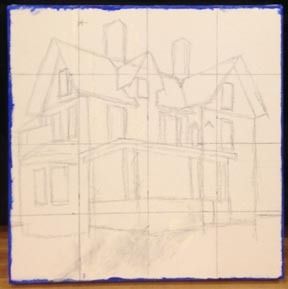 I'll have more progress to show you next week. See you then.
Earlier paintings in this series can be seen here.
Labels: victorian house