Saturday Painting Palooza Vol.514
Hello again painting fans.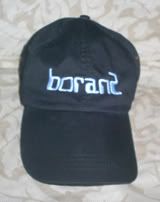 This week I will be continuing with the painting of the brick Victorian house. The photo I am using is seen directly below. I will be using my usual acrylics on an 10 by 10 inch gallery-wrapped canvas.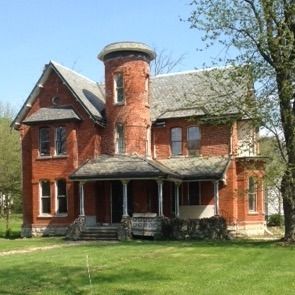 When last seen, the painting appeared as it does in the photo seen directly below.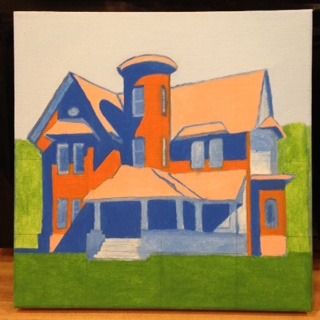 Since that time I have continued to work on the painting.
There are several changes for this week's installment. Starting at the bottom of the house, the base of the porch is now darker with an additional layer of paint. I've also started the front steps. I'm attempting to keep the same number of steps as in the photo. Both of these elements will need additional work. Above, the porch roof is now seen in lit and shadowed segments. To the left and above, the windows have been painted. Note the repainted eaves of the upper left side. The lines did not match properly in the previous version. Finally, the circle and bay windows have been painted with additional attention to the bay roof.
The current state of the painting is seen directly below.
I'll have more progress to show you next week. See you then.
Earlier paintings in this series can be seen here.
Labels: victorian house