Saturday Painting Palooza Vol.508
Hello again painting fans.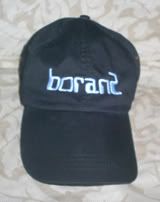 This week I will be continuing with the painting of the Cape May street scene. The photo I am using is seen directly below. I will be using my usual acrylics on an 8 by 8 inch gallery-wrapped canvas.
When last seen, the painting appeared as it does in the photo directly below.
Since that time I have continued to work on the painting.
Last time the only thing left to do was the red SUV out in front. I have now completed that vehicle. The body of the car is still red but now with some thin whitish overpainting. Note the moldings and taillight. The lower molding continues the line of the curb seen to the right of the SUV. Next, I spent some time doing the rear wheel. Finally, the windows are handled with the same blue paint. The painting is now completed.
The current and final state of the painting is seen directly below.
I'll have a new painting to show you next week. See you then.
Earlier paintings in this series can be seen here.
Labels: Cape May, New Jersey, victorian house