Saturday Painting Palooza Vol.444
Hello again painting fans.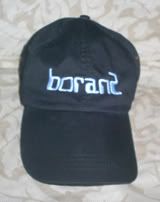 This week I will be continuing with the painting of the turreted Cape May, New Jersey house. The photo that I will be using is seen directly below. I will be using my usual acrylics on a 8x10 gallery-wrapped canvas.
When last seen, the painting appeared as it does in the photo seen directly below.
Since that time, I have continued to work on the painting.
There are many changes for this week's installment. Starting at/near the top, the shady side third story has received windows. These are actually meant to be dormer windows. However, I did not like the result when painted with the lit dormer sidewalls. So, I left them with only the dark window outline. Next, I've added the details of the various other windows as seen in the original photo. Below, the foundation has lattice and openings around the perimeter. Below that, the lawn, curb and street have each received final layers of paint. Note that I've left things simple. I feel that any detail beyond what is now on the canvas would have been too much. It is now complete, and I am mostly happy with it.
The current state of the painting is seen in the photo directly below.
I'll have an entirely new painting to show you next week. See you then.
Earlier paintings in this series can be seen here.
Labels: Cape May, New Jersey