Saturday Painting Palooza Vol.443
Hello again painting fans.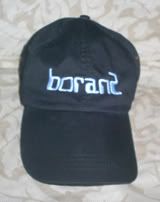 This week I will be continuing with the painting of the turreted Cape May, New Jersey house. The photo that I will be using is seen directly below. I will be using my usual acrylics on a 8x10 gallery-wrapped canvas.
When last seen, the painting appeared as it does in the photo seen directly below.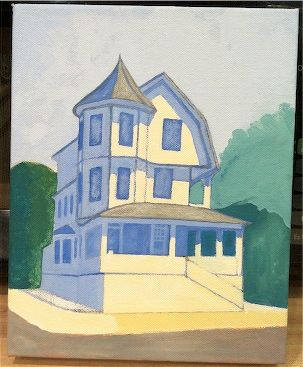 Since that time, I have continued to work on the painting.
You might have to look at the painting a bit but I have actually painted over almost every element except for the house itself and the sidewalk out front. Starting at the top, I have overpainted the sky. I had originally wanted less uniformity but the lack of any distraction might work better with all the other elements. Moving to either side, the bushes/trees newly added last week have been finished. They now appear with lit and shadowed areas. A watery layer of paint gave a bit more complexity. The tallest one (on the right) has received more overpainting to obscure it a bit for the illusion of distance. Below the left side tree is the house's shadow, painted in blue. Finally, the street has received another of paint.
The current state of the painting is seen in the photo directly below.
I'll have more progress to show you next week. See you then.
Earlier paintings in this series can be seen here.
Labels: Cape May, New Jersey