Saturday Painting Palooza Vol.414
Hello again painting fans.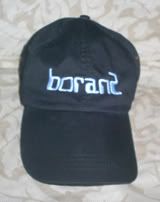 This week I will be continuing with the painting of the Porsche 928. The photo that I am using is seen directly below. I will be using my usual acrylics on an 11x14 gallery-wrapped canvas.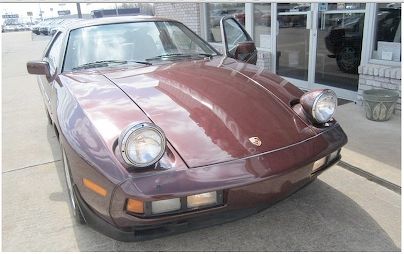 When last seen, the painting appeared as it does in the photo directly below.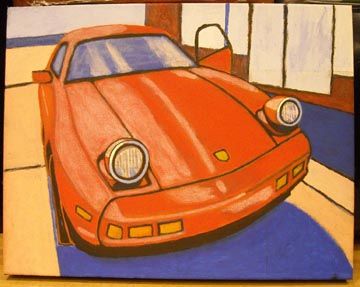 Since that time, I have continued working on the painting.
I spent my time this past week concentrating on smaller details, so you will have to look closely. I've concentrated my efforts on the passenger side front of the car. Note that the front wheel has been painted and is now complete. The gray of the sidewall provides contrast to the black of the tread. Ahead of that is the gray airdam, a critical part of managing aerodynamics, especially on high performance vehicles such as this. It winds around the front of the car with openings for cooling the front brakes. Out front, the driving lights have been repainted. Note the highlights that spread around the front lower corner of the car. With these changes, I am done with the car except for the open door.
The current state of the painting is seen directly below.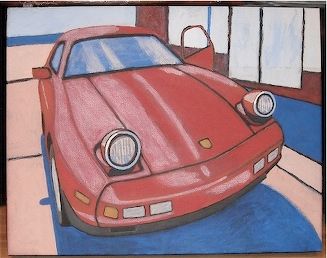 I'll have more progress to show you next week. See you then.
Earlier paintings in this series can be seen here.
Labels: Porsche