Saturday Painting Palooza Vol.404
Hello again painting fans.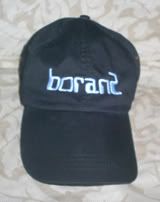 This week I will be continuing with the painting of the gothic Cape May house. The photo that I will be using is seen directly below. I will be using my usual acrylics on an 8x10 canvas.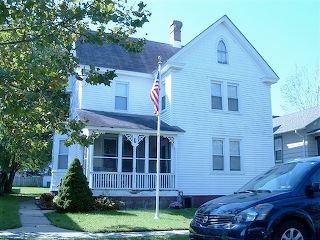 When last seen, the painting appeared as it does directly below.
Since that time I have continued to work on the painting.
There are a number of elements that have received attention this week. I started by adding some dark paint to the area below the porch roof. This is the first layer of what will be the shadowed area. Just above, I've added the first layer of paint to the flag. I've carried the same gray to the flagpole. Note that the upper roof and chimney have some of the same paint. I've also added more green to the lawn and tree foliage. I did start the tree trunk but it became lost within the green paint. Or so it seems to my color blind eyes. Finally, The car now has its grille, headlights, windshield and tire/rim. The highlights have yet to come.
The current state of the painting is seen directly below.
I'll have more progress to show you next week. See you then.
Earlier paintings in this series can be seen here.
Labels: Cape May, victorian house