Saturday Painting Palooza Vol.342
Hello again painting fans.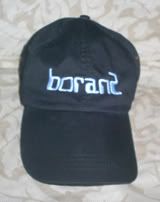 This week I'll be continuing with the Sedona, Arizona roadway scene. The photo that I am using is seen directly below. I'll be using my usual acrylic paints on an 10x10 inch canvas.

When last seen, the painting appeared as it does in the photo directly below.

Since that time I have continued to work on the painting.

I've begun to differentiate the buttes a bit. The heavily shadowed area across the central butte has received a layer of dark paint. The butte's base and the other buttes have also had another layer of paint. Right now the central butte does not appear unified but this will hopefully be resolved for next week.

Above, the sky has been revised and now contrasts nicely, especially with the dark central butte. Below, the grassy areas adjacent to the roadway have been started. Things are starting to become somewhat organized but there is much to do.

The current state of the painting is seen in the photo directly below.

That's about it for now. Next week I'll have more progress to show you. See you then. As always, feel free to add photos of your own work in the comments section below.

Earlier paintings in this series can be seen here.