Saturday Painting Palooza Volume 288
Hello again painting fans.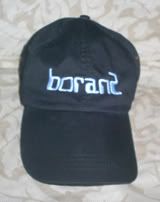 This week I'll be continuing with the painting of the Cold Spring, New York structure. I'll be using my usual acrylic paints on an 8x8 inch gallery-wrapped (thick) canvas.

I'm using the photo seen directly below.

When last seen, the painting appeared as it does in the photo directly below.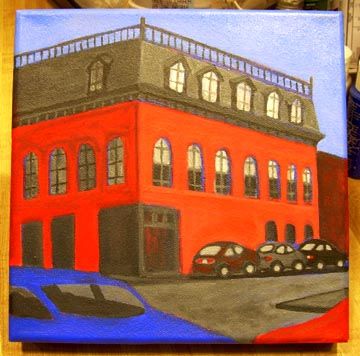 Since that time I have continued to work on the painting.

I've revised several areas of the painting. A nicel cloud now appears directly over the building with a second smaller one to the left. In the street below, the blue car has now had its highlights added. This was accomplished with some thin white paint applied direcly over the blue. Note that the white paint continues over the windshield, obscuring the interior a bit but not hiding it. The cars to the rear have also been highlighted. The partly seen car to the left of the blue one also received some love in the form of thin red paint. It now provides a good spot for the artist's initials, a good thing as this piece is now done. Finally, the remaining windows have been addd to the left side of the Mansard roof.

Artist's note: While I don't consider this to be one of my best, it does have a charm of its own. It's unfortunate that I was not able to capture that ivy. Let me know what you think.

The current and final state of the painting is seen in the photo directly below.

That's about it for now. Next week I'll have a new painting to show you. See you then. As always, feel free to add photos of your own work in the comments section below.

Earlier paintings in this series can be seen here.
Labels: Cold Spring