Saturday Painting Palooza Volume 286: 2 Steps Back Edition
Hello again painting fans.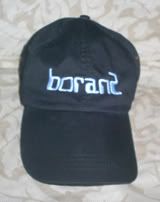 This week I'll be continuing with the painting of the Cold Spring, New York structure. I'll be using my usual acrylic paints on an 8x8 inch gallery-wrapped (thick) canvas.

I'm using the photo seen directly below.

When last seen, the painting appeared as it does in the photo directly below.

Since that time I have continued to work on the painting.

In the years since I've been doing this series, I've not been shy about showing sometimes questionable progress on my paintings. In fact, some of the earlier paintings were of a quality to which I'd rather not admit. The reason I bring this up is the back and forth changes for this week's installment. You'll see what I mean.

I started by finally attempting that ivy clinging to the brick of the central structure. Try as I might, I just couldn't get it right. After spending considerable time I had the mess seen directly below.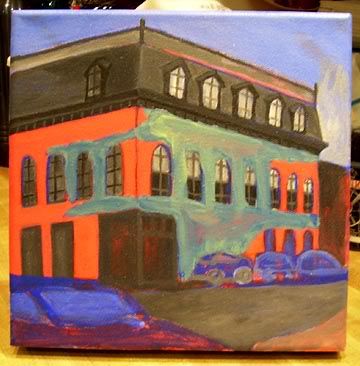 Needless to say I was disgusted. I was actually ready to abandon this piece but came back to it after some time and additional consideration. I decided that I would use my editorial eye and simply leave out the ivy. Of course, this would require redoing/restoring various elements of the structure eaten by the offending ivy. I did some of this work and added a shade of red to cover the ivy. Note also that the car in the foreground actually makes some progress forward as well as the iron detail above the Mansard roof.

The current state of the painting is seen in the photo directly below.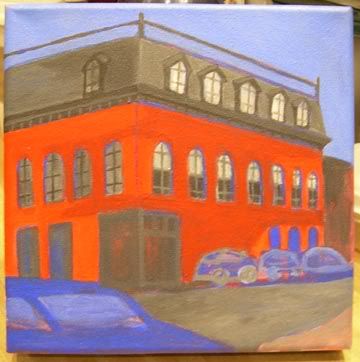 That's about it for now. Next week I'll have more progress to show you. See you then. As always, feel free to add photos of your own work in the comments section below.

Earlier paintings in this series can be seen here.
Labels: Cold Spring