Saturday Painting Palooza Volume 276
Hello again painting fans.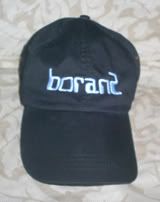 This week I will be continuing with the painting of the turreted Cape May house. I'll be using the photo seen directly below.

When last seen, the painting appeared as it does in the photo directly below.

Since that time, I have continued to work on the painting.

I've made a number of changes this week. The house to the right is now darker and totally without details. It just seems to work better. Note that the photo has darkened it a bit. There is now a touch of green on the strip of lawn directly at the foot of the house. It matches the green on the tree to the far right rear. The stairs have had a dark area added underneath as in the original photo. Finally, some gray has been added to the roadway, which picks up the gray of the roof. The painting is now complete.

The current state of the painting is seen in the photo directly below.

That's about it for now. Next week I'll have a new piece to show you. See you then. As always, feel free to add photos of your own work in the comments section below.

Earlier paintings in this series can be seen here.
Labels: Cape May