Saturday Painting Palooza Volume 274
Hello again painting fans.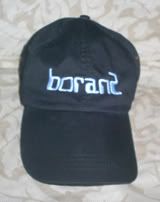 This week I will be continuing with the painting of the turreted Cape May house. I'll be using the photo seen directly below.

When last seen, the painting appeared as it does in the photo directly below.

Since that time, I have continued to work on the painting.

I made a number of changes this week. The roofs and windows are now seen in gray. I may alter the windows a bit but the grey will stay for now. The windows to the right are now heavily shadowed like the siding around them. I've added to the background to the extreme left side. The details, and especially the white areas, push the house forward a bit. Finally, I've added a layer of paint to the sky and the structure to the right as well as details to the foreground. Each of these will need more work.

The current state of the painting is seen in the photo directly below.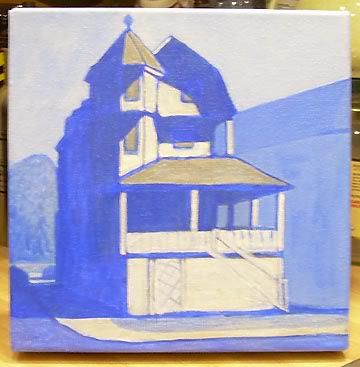 That's about it for now. Next week I'll have more progress to show you. See you then. As always, feel free to add photos of your own work in the comments section below.

Earlier paintings in this series can be seen here.
Labels: Cape May