Saturday Painting Palooza Volume 270
Hello again painting fans.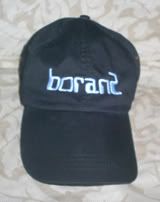 This week I will be starting a new painting. I'll be returning to Cape May for the structure seen in the photo directly below.

This is a house built in the twilight of the Victorian era in the first few years of the twentieth century. I've had my eye on this one for a while. I took this photo about a week ago while in Cape May for Columbus Day weekend. Most people were walking the beach while I was stalking my next subject for SPP. Go figure.

I will be using my usual acrylics on an 8 x 8 inch gallery-style (thick) canvas. I'm much more commfortable with this smaller size. The last one (12 x 12) was large for this series.

I've started with a sketch of the house in blue. It's not placed exactly as I would like it but the thing just started painting itself. Anyway, I'll make adjustments as needed.

The current state of the painting is seen in the photo directly below.

That's about it for now. Next week I'll have more progress to show you. See you then. As always, feel free to add photos of your own work in the comments section below.

Earlier paintings in this series can be seen here.
Labels: Cape May