Saturday Painting Palooza Volume 264
Hello again painting fans.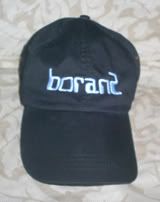 This week I will be taking a one week sidetrip from the shingled Cape May house.

In the past week I've been lucky to spend some time in Santa Fe. It's been many years since I was last there. While there, I was able to visit many art galleries as well as the Indian Market stalls. And I was inspired to do my own small painting.

As in years past, I carried a small canvas in my carry on bag as well as a single brush. This year I also carried a few small tubes of paint. Fortunately, TSA showed no objection. I painted this 4x4 inch canvas in about 3 hours with HGTV on in the background one evening. (My cable package doesn't include HGTV, so this was something novel for me.) The result of my efforts is seen in the photo directly below.




That's about it for now. Next week I'll have more progress to show you on the Cape May painting. See you then. As always, feel free to add photos of your own work in the comments section below.

Earlier paintings in this series can be seen here.
Labels: Arizona