Saturday Painting Palooza Vol.255
Hello again painting fans.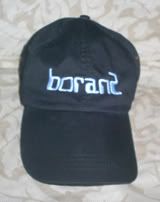 This week I'll be starting an entirely new painting. The photo that I will be using is seen directly below.

I've actually been carrying around this photo for some time and have been meaning to get back to it. Now is a very good time. Before starting what I consider to be a major piece (major for me!), I want to add some needed variety to this series.

I will be using my usual acrylics on a 5 by 5 inch gallery-style canvas.(This is a thicker canvas similar to the one used in the Cape May 2nd Empire house painted just prior to this piece.) I've never previously done a western scene on a square or gallery style canvas.

I started this piece by visually separating in my mind three horizontal sections. Below, the first section is comprised of the foreground/middle ground. In the middle are the far mountains. Finally, the third section is the sky. These have all been painted in shades of blue.

The current state of the painting is seen in the photo directly below.

That's about it for now. Next week I'll have more progress to show you. See you then. As always, feel free to add photos of your own work in the comments section below.

Earlier paintings in this series can be seen here.
Labels: Arizona