Saturday Painting Palooza Vol.246
Hello again painting fans.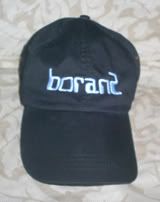 This week I'll be starting with an entirely new painting. I will be using the photo seen directly below. It's a Hudson River scene taken from my car window a few months ago. The white balance was set for indoor lighting, giving those nice shades of blue. It was taken from a short overpass that I use every day during my commute. Some of the Hudson highlands are seen in the background. The bridge across the water is for trains.

I will be using my usual acrylics on a small 4 by 5 inch gallery-style (thick) canvas.

I've begun by painting some of the more significant elements. The overpass (roadway) appears at the bottom. In the middle ground, the highlands and reflection are placed and awaiting further attention. To the far rear, I've begun the clouds in the upper left. These first brushstrokes help me make certain that everything will fit. It's a good start.

The current state of the painting is seen in the photo directly below.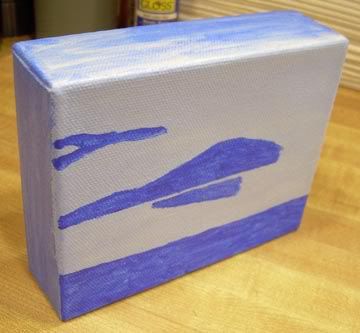 That's about it for now. Next week I'll have more progress to show you. See you then. As always, feel free to add photos of your own work in the comments section below.

Earlier paintings in this series can be seen here.
Labels: Hudson river