Saturday Painting Palooza Vol.237
Hello again painting fans.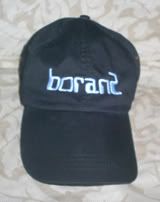 This week I'll be continuing with the shadowed Cape May house. I will be using the photo seen directly below.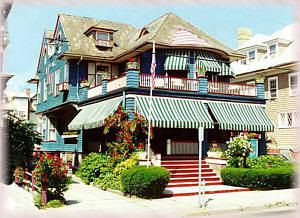 I will be using my usual acrylics on a somewhat larger 8 by 8 inch gallery-style canvas.(This is a thicker canvas similar to the one used in the towered house.)

When last seen, the painting appeared as it does in the photo directly below.


I've added to the bare skeleton of the house by adding light blue paint in the areas that will become the sky and background. Moving directly to the house, I've added a darker blue to the siding. Above, the railing of the second story veranda now defines that space. Above that, the shape of the curve soffit is now clearly indicated. Finally, the roof and dormers have received their initial paintstrokes.

The current state of the painting is seen in the photo directly below.


That's about it for now. Next week I'll have an entirely new piece to show you. See you then. As always, feel free to add photos of your own work in the comments section below.

Earlier paintings in this series can be seen here.
Labels: Cape May