Saturday Painting Palooza Vol.236
Hello again painting fans.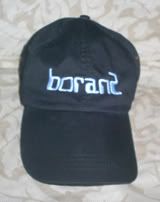 This week I'll be starting an entirely new painting. I will be using the photo seen directly below.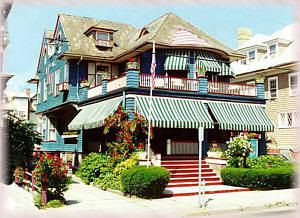 I'll be using my usual acrylics on a somewhat larger 8 by 8 inch gallery-style canvas.(This is a thicker canvas similar to the one used in the towered house.)

Once again, I will be painting a home in Cape May, New Jersey. This one is Windward House, now an inn. This painting is a bit more involved than the last two. Accordingly, the canvas is larger than the 5 and 6 inch canvases that I used for the earlier pieces. At 8 by 8 inches, it will allow space for the details that are seen in the photo.

I've begun, as always, by painting the lines of the house. As before, placement of the central element, the house, is crucial. Here, I've attempted to devote as much of the canvas to the house as is possible. The lines were done in blue as this will easily blend into the pallette of colors I will be using.

The current state of the painting is seen in the photo directly below.

That's about it for now. Next week I'll have an entirely new piece to show you. See you then. As always, feel free to add photos of your own work in the comments section below.

Earlier paintings in this series can be seen here.
Labels: Cape May