Saturday Painting Palooza Vol.232
Hello again painting fans.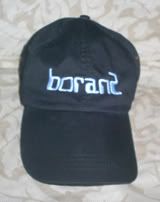 This week I'll be continuing with the painting of the towered Cape May house. I will be using the photo seen directly below.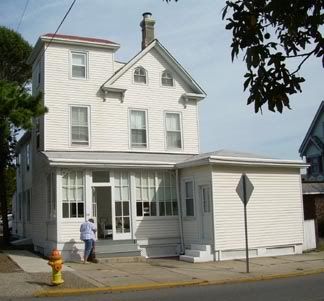 I'll be using my usual acrylics on a small 5 by 5 inch canvas.

When last seen, the painting appeared as it does in the photo directly below.

Since that time I have continued to work on the painting.

I wasn't able to spend the time that I would have liked on the painting this week. However, I was able to paint in 2 brief sessions. My efforts were concentrated on the first story of the building.

The various elements including the steps are now fairly clean. A few adjustments will still need to be made. Those large first story windows will change slightly to accomodate the panels that should appear along the vertical borders of each. More importantly, and this is something I noticed as I began to write this, the perspective is wrong. While the darkend side to the left is fine, the front of the house is just wrong. I will attempt to adjust this for next week. (Heavy sigh) And here I thought that things were starting to go well.

The current state of the painting is seen directly below.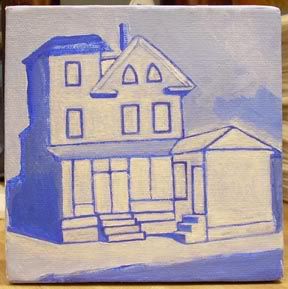 That's about it for now. Next week I'll have more progress to show you. See you then. As always, feel free to add photos of your own work in the comments section below.

Earlier paintings in this series can be seen here.
Labels: Cape May