Saturday Painting Palooza Vol.235
Hello again painting fans.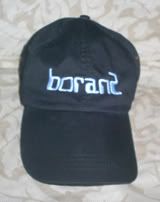 This week I'll be continuing with the painting of the towered Cape May house. I will be using the photo seen directly below.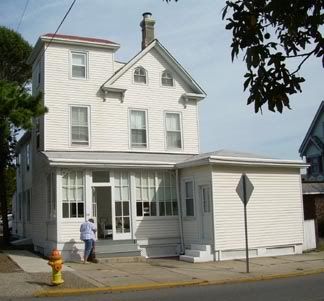 I'll be using my usual acrylics on a small 5 by 5 inch canvas.

When last seen, the painting appeared as it does in the photo directly below.

Since that time I have continued to work on the painting.

I've actually revised most areas of the painting. The chimney now sits on top of the gabled roof. To the left of the building is a hint of the large tree seen in the original photo. To the right, I've added a treeline as that side just seemed a bit vacant. Below, the sidewalk and street have been revised. The steps to the main entrance are now straighter. Finally, the sky above is more subtle with a lit area above the righthand treeline.

This painting was done on a thick gallery-style canvas. Note the second photo directly below which shows how the painting has been carried over onto the edge of the canvas.

The current and final state of the painting is seen in the 2 photos directly below.

That's about it for now. Next week I'll have an entirely new piece to show you. See you then. As always, feel free to add photos of your own work in the comments section below.

Earlier paintings in this series can be seen here.
Labels: Cape May