Saturday Painting Palooza Vol.449
Hello again painting fans.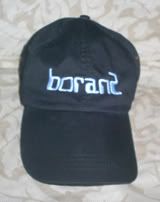 This week I will be continuing with the painting of the 1954 Hudson ruin. The photo that I will be using is seen directly below. I will be using my usual acrylics on an 8x10 gallery-wrapped canvas.
When last seen, the painting appeared as it does in the photo seen directly below.
Since that time, I have continued to work on the painting.
There are a number of changes, some of which might not be readily apparent. Most notable is the right side taillight. It was placed too low in the original sketch. Note the distance between the taillight on each side from the bumper below. The right side is too low. I have now raised the entire right side fender to the appropriate level. Further changes include the window surrounds along the side of the car. Additional attention was given to the distant hood, broken door and shadow beneath the car. Finally, the windows were repainted but will likely change once again for next week.
The current state of the painting is seen in the photo directly below.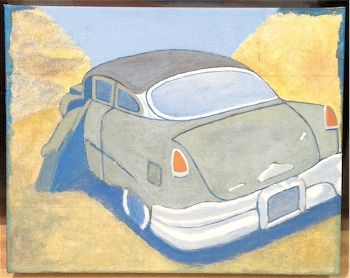 I'll have more progress to show you next week. See you then.
Earlier paintings in this series can be seen here.