Saturday Painting Palooza Vol.448
Hello again painting fans.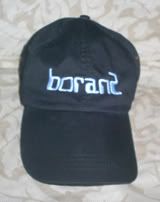 This week I will be continuing with the painting of the 1954 Hudson ruin. The photo that I will be using is seen directly below. I will be using my usual acrylics on an 8x10 gallery-wrapped canvas.
When last seen, the painting appeared as it does in the photo seen directly below.
Since that time, I have continued to work on the painting.
There are a number of changes for this week's cycle. I've added the contrasting roof seen in the photo. At the back edge, I've added the chrome pillar accent and the rear window surround. The window surround will probably receive further subduing. It is still just a bit too bright. Moving down the trunk, I've added paint to the taillights and chrome surrounds. Down at the bumper, I've slightly shifted the color of the shadowed areas. They now appear less blue. Further changes are seen in the license plate nacelle, driver's side rear wheel and the rear window itself. I'm not sure if I like the rear window but it will stay as it is for now.
The current state of the painting is seen in the photo directly below.
I'll have more progress to show you next week. See you then.
Earlier paintings in this series can be seen here.
Labels: Hudson, Hudson Hornet