Saturday Painting Palooza Vol.299
Hello again painting fans.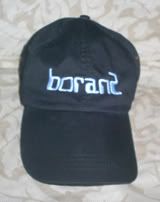 This week I'll be continuing with the painting of the Pink House in Cape May, New Jersey. I will be using the photo seen directly below. I'm working on an 8x10 canvas in my usual acrylic paints.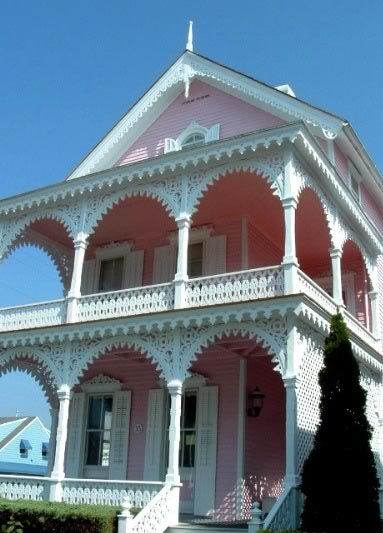 When last seen, the painting appeared as it does in the photo seen directly below.


Since that time I have continued to work on the painting.

Unfortunately, we lost our DSL this week, and it is still out as of this time. Hopefully I will be present in this thread via dialup. Our Netzero DSL is now supported by an office in the Phillipines. I have made many (free) overseas calls, all to no avail. With all the stress and time wasted, I devoted little time to the painting but did manage a few additions. I'll set them out below.

Note the crosshatched arches on the lower right. I've changed them yet again. After a close examination, I realized that they were handled incorrectly. I've now repainted them by using white lattice over a blue background. Previously, they had been painted in the opposite fashion. I'm now satisfied. I've also restarted work on the bushes. They now appear in a bright green, a shade which will undergo some change in the coming installments.

The current state of the painting is seen in the photo directly below.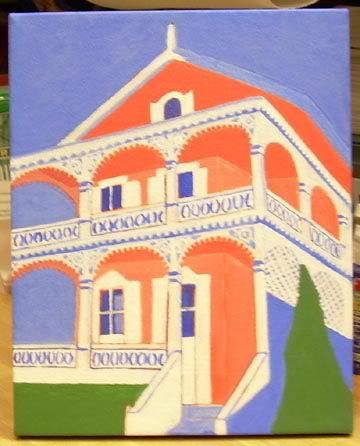 That's about it for now. Next week I'll have more progress to show you. See you then. As always, feel free to add photos of your own work in the comments section below.

Earlier paintings in this series can be seen here.
Labels: Cape May