Saturday Painting Palooza Volume 268
Hello again painting fans.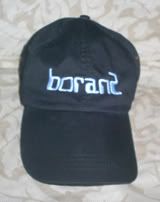 This week I will be continuing with the painting of the Cape May transitional-style house. I'm using the photo seen directly below.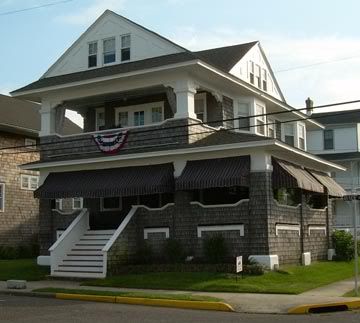 I will be using my usual acrylics on a 12 x 12 inch gallery-style (thick) canvas.

When last seen, the painting appeared as it does in the photo directly below.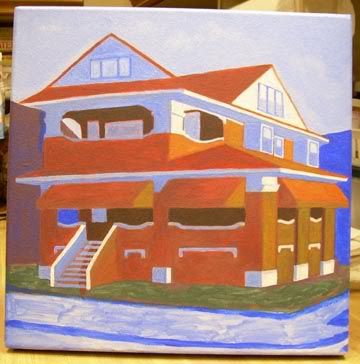 Since that time I have continued to work on the painting.

There are many changes this week. The major ones are in the foreground. First of all, the steps are now done. Note that only the upward facing portions of the handrails appear highlighted. (white) The remainder of the trim is shadowed in blue. The shingled right side of the steps is highighted like other rightward-facing portions of the structure. Below the steps the lawn has been painted with a shadowed portion. I will still make some minor changes before I am done. The decorative shrubs appear both highlighted and shadowed. Below that the sidewalk and street have been started. I need to do more work here but you can get an idea where things are going.

The current state of the painting is seen in the photo directly below.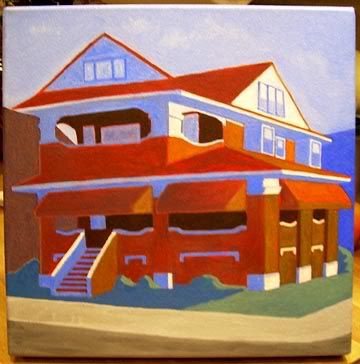 That's about it for now. Next week I'll have more progress to show you. See you then. As always, feel free to add photos of your own work in the comments section below.

Earlier paintings in this series can be seen here.
Labels: Cape May