Saturday Painting Palooza Vol.224
Hello again painting fans.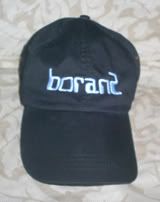 This week I'll be continuing with the Cape May, New Jersey painting. The photo that I will be using is seen directly below.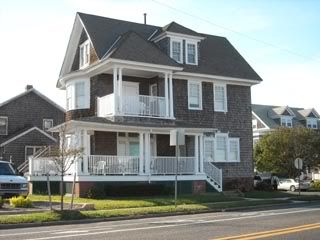 I'll be using my usual acrylics on an unusual 6 by 6 inch canvas.

When last seen, the painting appeared as it does in the photo directly below.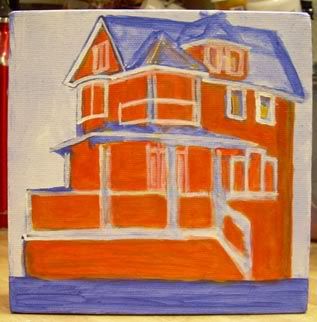 Since that time, I've continued to work on the painting.

I've now applied an additional of paint over the body of the house. A watery layer of red has been applied over the prior orange color. It is now closer to the color that I am seeking but not quite there yet. Maybe one more will do it.

I've also cleaned up the white trim and window details a bit. I'll continue this process for next week. Finally, I've added a layer of paint to the roof but several more will be applied before I'm done.

The current state of the painting is seen directly below.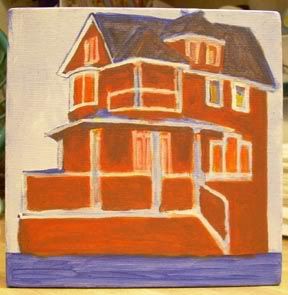 That's about it for now. Next week I'll have more progress to show you. See you then. As always, feel free to add photos of your own work in the comments section below.

Earlier paintings in this series can be seen here.
Labels: Cape May