Saturday Painting Palooza Vol.226
Hello again painting fans.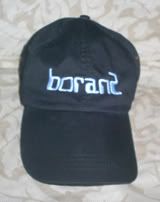 This week I'll be continuing with the Cape May, New Jersey painting. The photo that I will be using is seen directly below.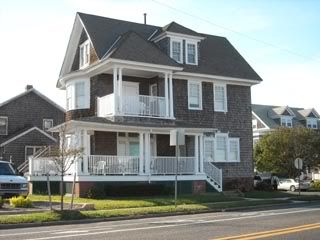 I'll be using my usual acrylics on an unusual 6 by 6 inch canvas.

When last seen, the painting appeared as it does in the photo directly below.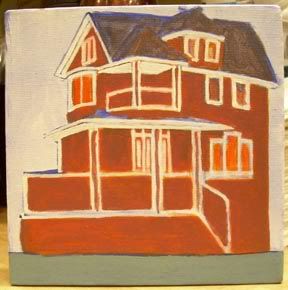 Since that time, I've continued to work on the painting.

Once again, I've applied an additional layer of paint over the body of the house. Another thin layer of brown has been applied over the prior color. The result is very close to the weathered brown of the subject house. Yes, I'm finally done adding layers. I will add highlights to the left side later on.

The many white details have been revised. With the exception of the roof dormer, these many details have their final form if not all of their final highlights. Note that the railings have all of their supporting elements. One thing that will be revised is the railing on the far left. It needs to be angled back to gain visual perspective. Somehow I missed this aspect of its appearance.

The current state of the painting is seen directly below.

That's about it for now. Next week I'll have more progress to show you. See you then. As always, feel free to add photos of your own work in the comments section below.

Earlier paintings in this series can be seen here.
Labels: art. painting, Cape May