Saturday Painting Palooza Vol.199 Quantum Leap Edition
Hello again painting fans.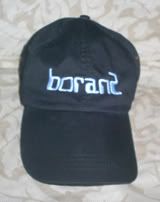 This week we'll be continuing with the painting of the 1949 Hudson. The photo that I'm using is seen directly below.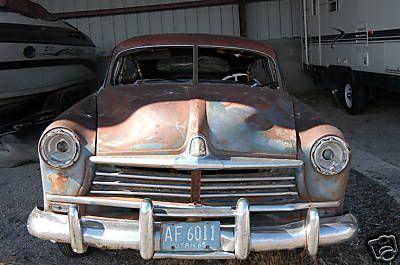 I'll be using my usual acrylics on an 8x10 canvas.

Seen in a period advertisement directly below is a similar Hudson.

When last seen, the painting appeared as it does in the photo directly below.

Since that time I have continued to work on the painting.

There comes a point in the evolution of a painting where things finally start to come together. After dragging along for several weeks, this one has now finally reached that important point. After darkening the background with another layer of paint, the effect that I was hoping to achieve finally seems to be happening. The lit front end of the car stands prominently against all of the other shadowed elements to the rear.

That front end now includes the old blue paint and surface rust as seen in the painting. I've continued to refine the grille, which will see more work in the next few weeks. The chrome is now a bit better defined. Here too, more definition will be coming soon.

The current state of the painting is seen in the photo directly below.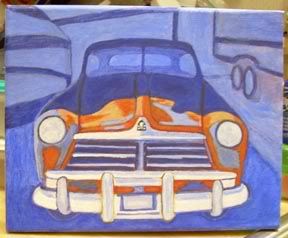 That's about it for now. Next week I'll have more progress to show you. See you then. As always, feel free to add photos of your own work in the comments section below.

Earlier paintings in this series can be seen here.