Saturday Painting Palooza Vol.193
Hello again painting fans.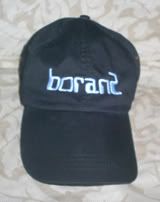 This week we'll be continuing with the painting of the 1949 Hudson. The photo that I'm using is seen directly below.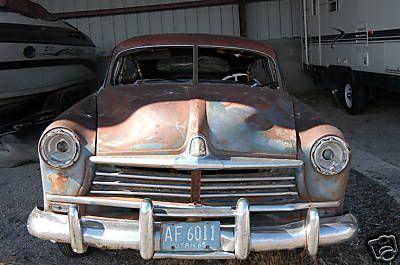 I'll be using my usual acrylics on an 8x10 canvas.

Seen in a period advertisement directly below is a similar Hudson.

When last seen, the painting appeared as it does in the photo directly below.

Since that time I have continued to work on the painting. Unfortunately, I was not able to do as much as I would have liked.

I've filled in some of the underpainting. I've used the same blue used in the outline to fill in shadowed and darkened areas. The rear portion of the car, truck undercarriage and boat now appear with their initial paint layers. I've also added some ochre to the car's lit front end.

The illusion of the half shadow/half lit car is starting to become apparent. I think that this will provide for a very interesting effect.

The current state of the painting is seen in the photo directly below.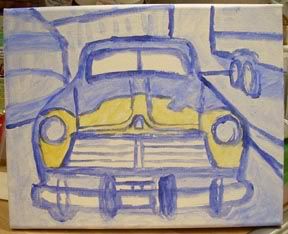 That's about it for now. Next week I'll have more progress to show you. See you then. As always, feel free to add photos of your own work in the comments section below.

Earlier paintings in this series can be seen here.