Saturday Painting Palooza Vol.184
Welcome back.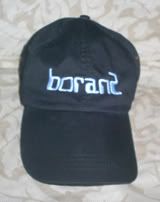 This week we'll be continuing with the painting of the 1952 Hudson. The photo that I'm using is seen directly below.


I'll be using my usual acrylics ona 9x12.

Seen in a period advertisement directly below is a similar Hudson.

When last seen, the painting appeared as it does in the photo directly below.

Since that time I have continued to work on the painting.

I've started to delineate the different panels making up the car body. The lines separating the doors and fenders have been added. They will be less prominent in the final painting. I've also added the horizontal character line toward the rear of the car. This will remain as a visible element. It adds an important shadow below the rearmost side window.

The other changes are more of an incremental nature. I straightened the lower body line. It was curved in the prior version. I've also started to clean up the molding around the rear window. It now has another concentric ring. This will become the rubber seal.

The current state of the painting is seen in the photo directly below.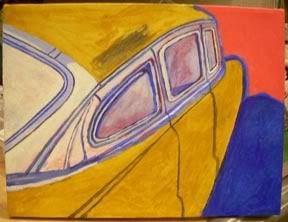 That's about it for now. Next week I'll have more progress to show you. See you then. As always, feel free to add photos of your own work in the comments section below.

Earlier paintings in this series can be seen here.
Labels: art, Hudson Hornet, painting