Saturday Painting Palooza Vol.111
Welcome back.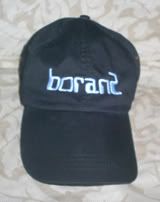 This week we'll be continuing with our 5x7 painting of Arizona's Grand Canyon. The photo of our subject is seen in the photo directly below. (For those new to this series, I will be using my usual acrylics.)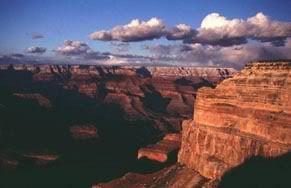 When last seen, the painting appeared as it does in the photo directly below.




Since that time I have continued working on the painting.

I had mixed feelings about that foreground butte. It seemed a bit cartoonish, so I've repainted it, although that may not be readily apparent in the photo below.
It's a bit less stiff now, somewhat more natural, and the colors are slightly altered.

I've also gone over the "islands" with a reddish color leaving them closer to what their final color will be. Also new is the heavy shadow to the extreme lower right. I will still need to alter the shape of lower foreground butte toward the center of the painting amongst other things.

The current state of the painting is seen in the photo directly below.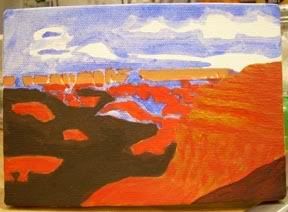 That's about it for now, see you next week.