Saturday Painting Palooza Vol.110
Welcome back.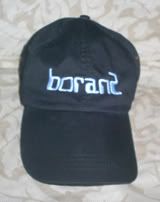 This week we'll be continuing with our 5x7 painting of Arizona's Grand Canyon. The photo of our subject is seen in the photo directly below. (For those new to this series, I will be using my usual acrylics.)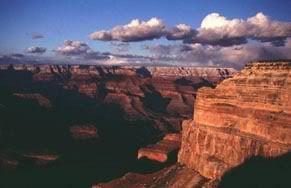 When last seen, the painting appeared as it does in the photo directly below.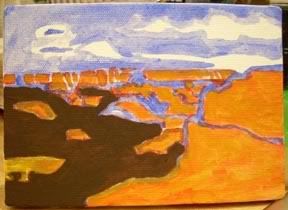 Since that time I have continued working on the painting.

I have concentrated my efforts on the foreground of the painting. The butte on the right now shows a series of highlights and shadows. Although it does not directly mirror the butte in the photo, I have attempted to paint mine in the spirit of the original. The roughly parallel highlights/shadows of the top lead down to the vertical section, and the down to the darkened section closer to the center of the painting. I have yet to fully darken the small triangle of shadow to the extreme lower right.

The current state of the painting is seen in the photo directly below.




That's about it for now, see you next week.