Saturday Painting Palooza Vol.566
Hello again painting fans.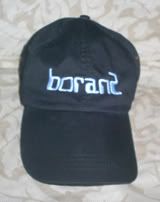 This week I will be continuing with the Nyack, New York painting. I am using the photo seen directly below. The scene is Main street in Nyack, New York, a historic town on the Hudson River. I'll be using my usual acrylic paints on a 6x6 inch canvas.
When last seen, the painting appeared as it does in the photo seen directly below.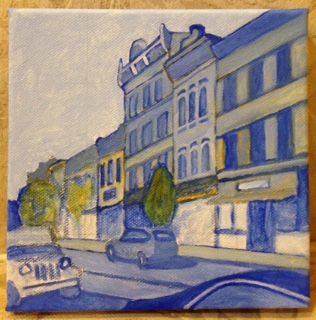 Since that time I have continued to work on the painting.
Changes are incremental for this week's cycle. Starting at the left side, I've added some paint to the hood of the Jeep. Just above, the trees have received another layer of green. They now stand prominently against the blue. The central tree now has a shadow running parallel to the newly darkened shadow of the SUV. Finally, the storefronts have been darkened in preparation for things to come.
The current state of the painting is seen in the photo directly below.
I'll have more progress to show you next week. See you then.
Earlier paintings in this series can be seen here.
Labels: Hudson river, New York