Saturday Painting Palooza Vol.560
Hello again painting fans.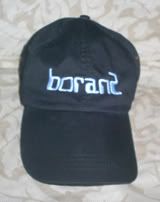 This week I will be continuing with the Victorian mansion. I am using the photo seen directly below. I'll be using my usual acrylic paints on an 5x7 inch canvas.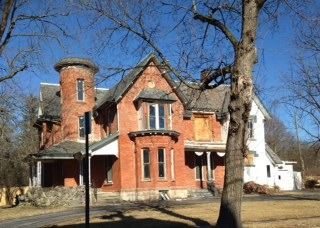 When last seen, the painting appeared as it does directly below.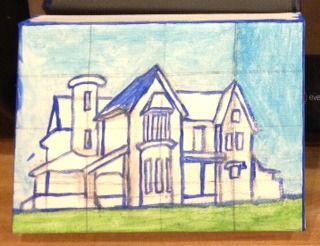 Since that time I have continued to work on the painting.
For this week's cycle I've attempted to add a preliminary layer of paint to each element. The main body of the house now appears in red, the right side in a cream color. Note the angled red on the lower left where shadow will occupy the remaining space. I've also added paint to the roof and foundation. The lawn has more green, green now also appearing on either side of the structure. Things are well under way.
The current state of the painting is seen in the photo directly below.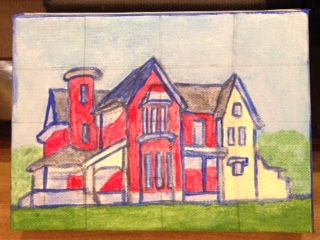 I'll have more progress to show you next week. See you then.
Earlier paintings in this series can be seen here.
Labels: victorian house