Saturday Painting Palooza Vol.557
Hello again painting fans.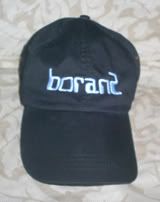 This week I will be continuing with the painting of the 1940 Plymouth. I am using the photo seen directly below. I'll be using my usual acrylic paints on an 8x10 inch canvas.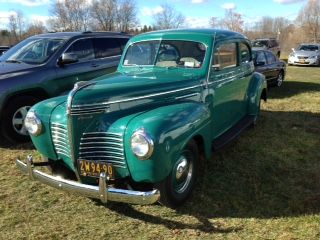 When last seen, the painting appeared as it does in the photo seen directly below.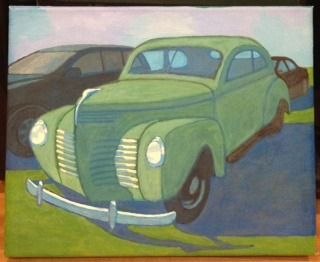 Since that time I have continued to work on the painting.
This week's changes are few but notable. Out in front, the Plymouth has received its license plate. I've kept the letters/numbers simple and unfocused to avoid it becoming a distraction. Far to the rear, distant shrubs have been painted behind my black and gray Mazda. There is now a sense of the distance from the foreground to those shrubs. With these changes the painting is now complete.
The current state of the painting is seen in the photo directly below.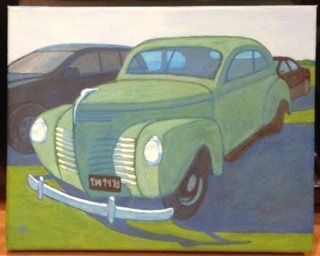 I'll have an entirely new painting to show you next week. See you then.
Earlier paintings in this series can be seen here.
Labels: Chrysler