Saturday Painting Palooza Vol.451
Hello again painting fans.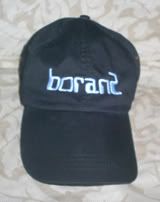 This week I will be continuing with the painting of the 1954 Hudson ruin. The photo that I will be using is seen directly below. I will be using my usual acrylics on an 8x10 gallery-wrapped canvas.
When last seen, the painting appeared as it does in the photo seen directly below.
Since that time, I have continued to work on the painting.
I have continued to work on the far rear of the painting. The two green blobs on either side have been reshaped and resurfaced. They now appear as large shrubs or hills. (I haven't decided which one.) Further back are distant blue hills. I've made the lowest point of those hills point down to the broken car door. It just seemed a natural place to have it. Finally, the sky has been repainted as well. It remains a simple blue.
The current and final state of the painting is seen in the photo directly below.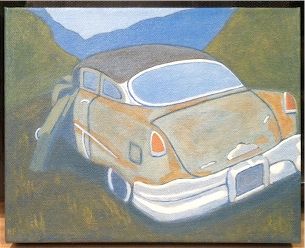 I'll have a new painting to show you next week. See you then.
Earlier paintings in this series can be seen here.
Labels: Hudson, Hudson Hornet