Saturday Painting Palooza Vol.364
Hello again painting fans.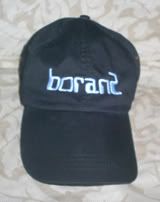 For this week's cycle I'll be continuing with the Cape May shingle style Victorian house. I'll be using my usual acrylic paints on an 8x8 inch gallery-wrapped canvas. The photo that I'm using is seen in the photo directly below.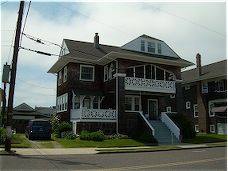 When last seen, the painting appeared as it does in the photo directly below.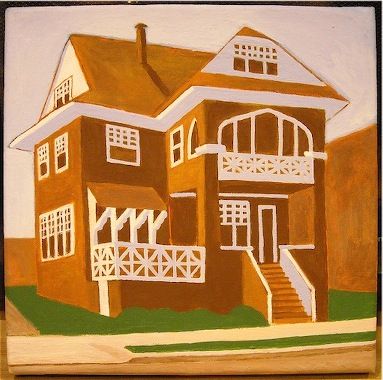 Since that time I have continued to work on the painting.
There a lots of changes this week. On the lawn, bushes have sprouted around the foundation. Note that there is one in shade immediately to the left of the front steps. I have attempted to add highlights and shadow to the bushes consistent with the rest of the painting. Note that the edge of the lawn also has its own shadow and the front edge. It also has its own texture now. To the far right, the house next door has faint details. It looks a bit like a checkerboard but works fairly well. To the extreme right rear, the structure in the distance has some definition but not too much. And with that the painting is done.
The current and final state of the painting is seen in the photo directly below.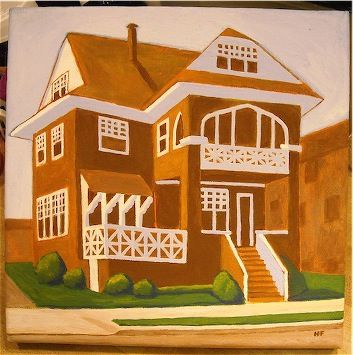 That's about it for now. Next week I'll have a new painting to show you. See you then. As always, feel free to add photos of your own work in the comments section below.
Earlier paintings in this series can be seen here.
Labels: Cape May, victorian house