Saturday Painting Palooza Vol.362
Hello again painting fans.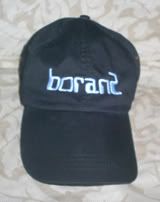 For this week's cycle I'll be continuing with the Cape May shingle style Victorian house. I'll be using my usual acrylic paints on an 8x8 inch gallery-wrapped canvas. The photo that I'm using is seen in the photo directly below.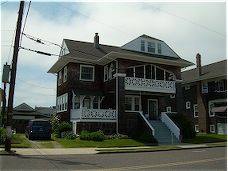 When last seen, the painting appeared as it does in the photo directly below.
Since that time I have continued to work on the painting.
This is the point where things work or they don't. I believe that with the current changes, the piece is working. Note that there are many changes but you will have to look closely.
I've once again changed the bent gable up front, and in a rather drastic way. The windowed portion is now much larger as are the windows themselves. I believe that it now follows the photo much more accurately. To the left side of the building, all the windows now have their details. This change gives a nice finished look to that side. Below, the front steps are now complete. And enhancing the railing and various details around the house, the shadowed white portions now appear in blue. Lit white areas remain white, of course. So, left facing-white stays, front-facing white changes to blue. This follows the the siding colors, the front-facing walls appearing darker.
The current state of the painting is seen in the photo directly below.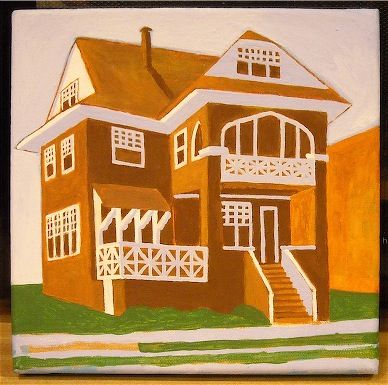 That's about it for now. Next week I'll have more progress to show you. See you then. As always, feel free to add photos of your own work in the comments section below.
Earlier paintings in this series can be seen here.
Labels: Cape May, victorian house