Saturday Painting Palooza Vol.307
Hello again painting fans.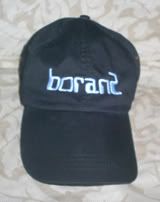 This week I'll be continuing with the painting of the Ferrari F430. I will be using the photo seen directly below.

I'm using my usual acrylic paints on a 5x7 canvas.

When last seen, the painting appeared as it does in the photo directly below.


Since that time, I have continued to work on the painting.

There are many changes this week. I was not satisfied with the placement of the righthand exhaust port. It was drooping and threw off the perspective. I have now moved it up into a place more consistent with the perspective of the car. I've also revised the air extractor, once again. I now consider that portion complete. The tailights now have their white centers. I've also revised (and enlarged) the rear wheel and tire.

I've finally started the highlights of the car body. When viewing a photo and considering it for use as a painting, I'm usually figuring how I would complete various aspects. Here, I had long anticipated the technique that I would use to paint the highlights. It was done with a thin, watery mixture of light blue paint. I think that it works fairly well, at least so far.

The current state of the painting is seen in the photo directly below.

That's about it for now. Next week I'll have more progress to show you. See you then. As always, feel free to add photos of your own work in the comments section below.

Earlier paintings in this series can be seen here.
Labels: ferrari