Saturday Painting Palooza Vol. 139
Welcome back.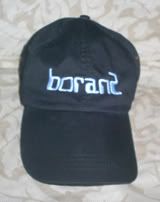 This week we will be continuing with the new painting that I started last week, the Victorian house in Las Vegas, New Mexico, seen in the photo directly below. As usual, I'll be using acrylics. This one is large for me, the canvas is 11x14.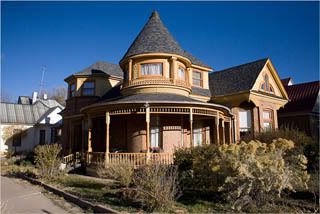 When last seen, the painting appeared as it does in the photo seen directly below.
Since that time, I have continued to work on the painting. Unfortunately the preparation of my income taxes kept me from doing as much as I would have liked.
I have concentrated my efforts on the ochre body color and details. The porch posts have begun to take form and the white gaps on the walls have been filled in. These changes are not final and will receive further work in the coming weeks.
The current appearance of the painting is seen in the photo directly below.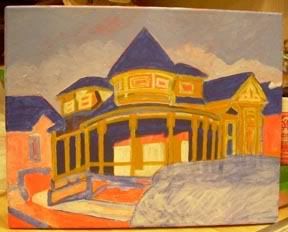 That's about it for now. I'll see you next week. As always, feel free to add photos of your own work in the comments section below.