Saturday Painting Palooza Vol.136
Welcome back.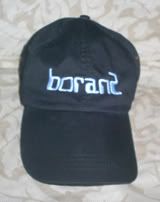 This week we will be continuing with the new painting that I started last week, the Victorian house in Las Vegas, New Mexico, seen in the photo directly below. As usual, I'll be using acrylics. This one is large for me, the canvas is 11x14.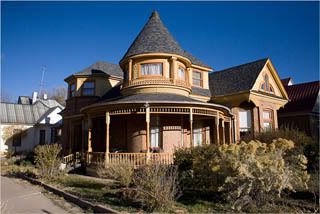 When last seen, the painting appeared as it does in the photo seen directly below.




Since that time, I have continued to work on the painting, but not to the extent that I would have liked. At the office I was involved with a trial that concerned me a great deal. It all worked out in the end but I was not able to get my head in the right place to do much with this piece.

I did start and finish the underpainting. The upper portion above the house is red, the lower is a deep pink. Hopefully the photo portrays this accurately on your monitor. That's all I've got for now.

The current state of the painting is seen in the photo directly below.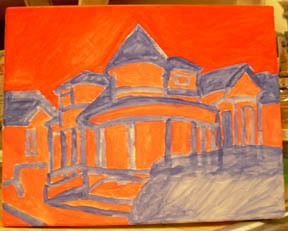 That's about it for now. I'll see you next week. As always, feel free to add photos of your own work in the comments section below.