Saturday Painting Palooza Vol.137
Welcome back.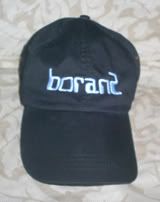 This week we will be continuing with the new painting that I started last week, the Victorian house in Las Vegas, New Mexico, seen in the photo directly below. As usual, I'll be using acrylics. This one is large for me, the canvas is 11x14.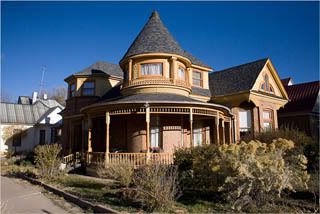 When last seen, the painting appeared as it does in the photo seen directly below.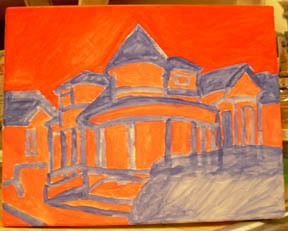 Since that time, I have continued to work on the painting. I've started to paint in the sky. At this point I couldn't help but notice that a simple change, painting the upper area blue, had made a dramatic effect. This phase is seen in the photo directly below.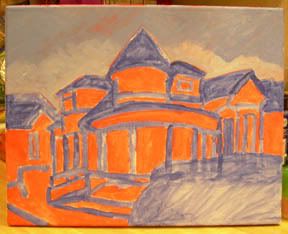 After painting in the initial strokes of the sky, I continued on to the body of the house. I used an ochre color that ended up looking like a mix of olive green and ochre. This strange mix, the current state of the painting, is seen in the photo directly below. Hopefully your monitor shows this accurately.




I'm not sure if I will use this color or try to bring it closer to the color seen in the photo. I'll continue to work on it.

That's about it for now. I'll see you next week. As always, feel free to add photos of your own work in the comments section below.