Saturday Painting Palooza Vol.131
Welcome back.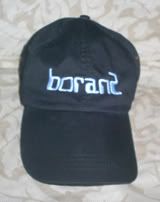 This week we will be starting an entirely new painting. Once again we are in the southwest, returning to the Sonoran desert area.

The new subject photo is seen directly below.




The one has strong verticals and shadows that will make for an interesting image.

I've laid out the basic elements to start the painting. Using a blue and red mixture to start, I've painted the horizon line and three largest cacti. The spaces between have been filled with the extra paint left over.

The pale result of my initial work is seen in the photo directly below.




Obviously, there is much work left to be done. But of course, this will provide us an oportunity to spend some time here together in the coming weeks. ;-)

That's about it for now. I'll see you next week. As always, feel free to add photos of your own work in the comments section below.