Happy Birthday!!!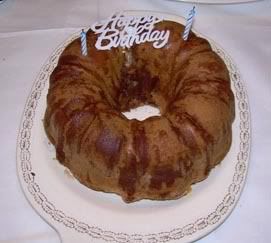 The entire staff wishes our founder and fearless leader, boran2, a very happy birthday! But this is more than just a mere birthday celebration. Were it not for him, many of us would have considerably less rewarding activities to fill our days.
Rex Karz, parking lot attendant and story research: "This place has had a huge impact upon my life."
Phyliss Glass, a staffer and part time bartendress: "I drink in the energy every day."
And so to you, boran2, thank you and a very happy birthday!!!