Saturday Painting Palooza Vol.578
Hello again painting fans.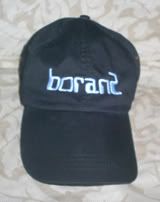 This week I will be continuing with the Nyack, New York 2nd Empire Victorian. The photo I'm using is seen directly below. I'll be using my usual acrylic paints on a 5x7 inch canvas.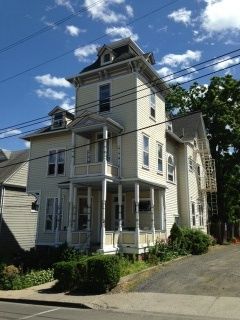 When last seen the painting appeared as it does in the photo seen directly below.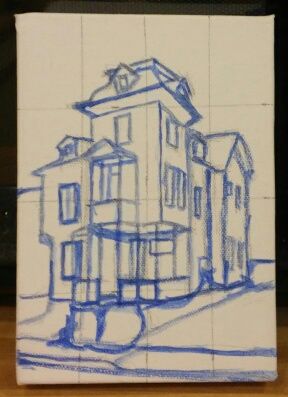 Since that time I have continued to work on the painting.
I began to fill in the various elements using thin layers of paint. Note the yellow on the lit portion of the house and shaded blue portion. Green behind and at the base frames things nicely. I'm not yet sure how the pavement and driveway will appear. I'll figure that out as we go along.
The current state of the painting is seen in the photo directly below.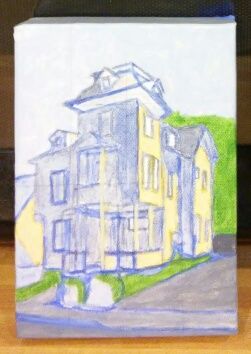 I'll have more progress to show you next week. See you then.
Earlier paintings in this series can be seen here.
Labels: Hudson, Hudson river, victorian house