Saturday Painting Palooza Vol.220
Hello again painting fans.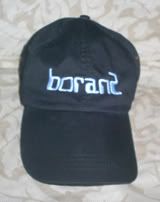 This week we'll be continuing with the painting of the Sedona butte.

The photo that I will be using is seen directly below.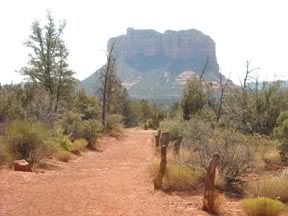 I'll be using my usual acrylics on an 8x10 canvas.

When last seen, the painting appeared as it does in the photo directly below.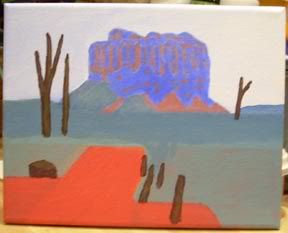 Since last time I've continued to work on the painting.

There are lots of changes this week. Once again I've muted the colors of the butte by applying a very thin layer of white paint. I am now finally happy with it.

I've started to address the foreground. I've started painting all the foliage seen going from the path back into the far distance. It was done with only one shade each of blue and green. I was actually surprised how quickly it came together. I'll still need to address the plants closest to the front edge in upcoming installments.

Finally, I've added the leaves to those bare tree trunks. This was done with only the same blue and green of the other foliage. I'll add some ochre to the trunks in an upcoming installment.

The current state of the painting is seen in the photo directly below.


That's about it for now. Next week I'll have more progress to show you. See you then. As always, feel free to add photos of your own work in the comments section below.

Earlier paintings in this series can be seen here.
Labels: art. painting, Sedona